New Year, New 2023 CX Resolutions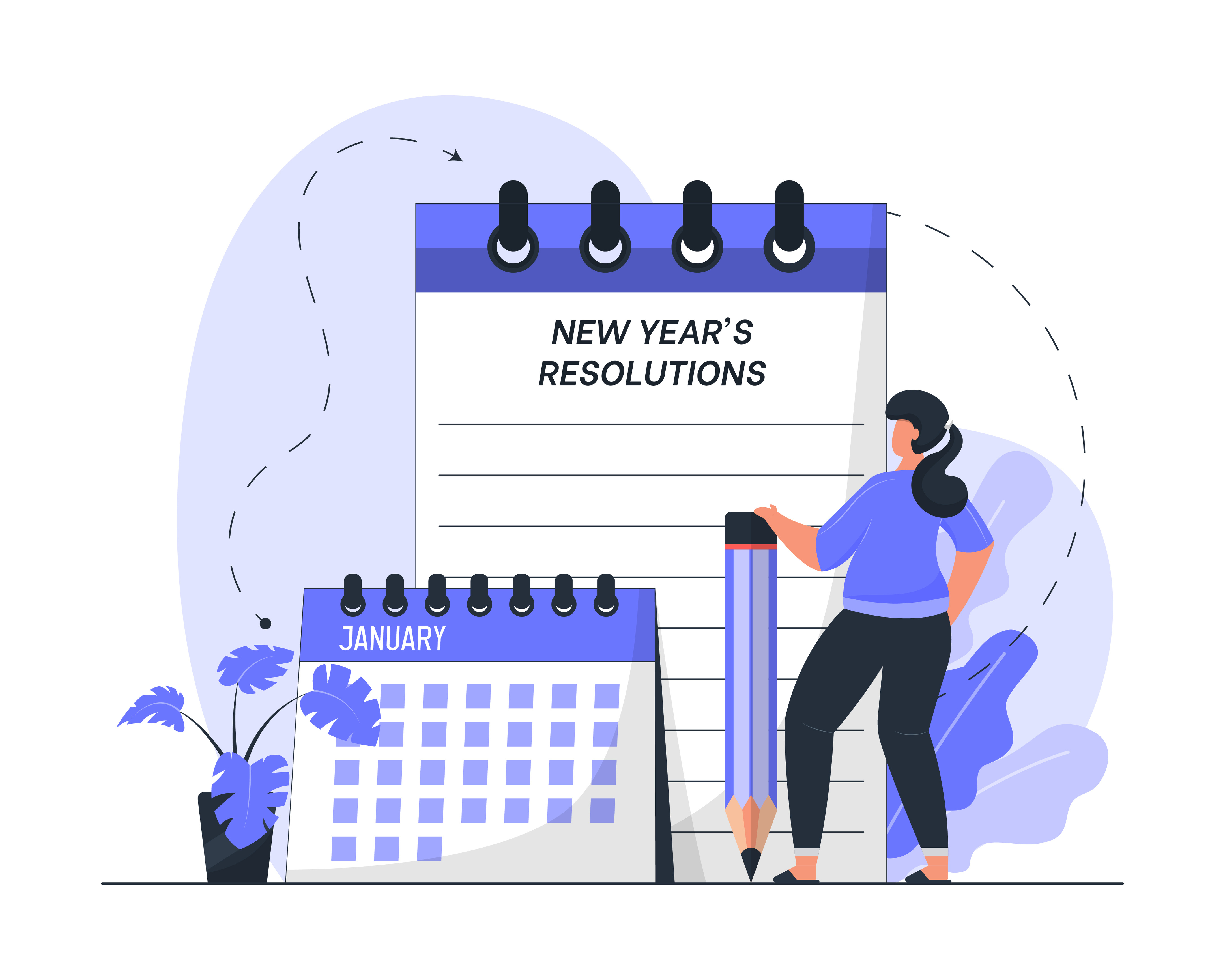 "Setting CX resolutions for the new year is the perfect way to continue building your customer-centric company. They're also valuable when setting financial goals since customer satisfaction can have a direct impact on revenue for your business."
As we approach New Year's Eve, many of us are thinking about what we want to accomplish in 2023. Beyond personal goals we set for ourselves, this is the time of year where we're also setting CX objectives that fit into the overall company strategy and annual plan. Setting goals is one of the most effective ways to keep customers at the forefront and keep them engaged with your brand. We can all agree that customers are at the heart of any business and they're the ones who keep organizations in the business.
Creating customer experience resolutions are like building a house, it should be grounded on solid pillars (foundation) that you want to focus on for years to come (long term). However, the plan should also be flexible enough to evolve over time (short term). Much like a house needs ongoing maintenance and renovations, your business needs ongoing thought leadership in CX.
When it comes to setting CX resolutions for 2023, here are 5 areas you should consider:
1- Make data-driven decisions based on customer-generated feedback.
Feedback is the foundation of any customer experience strategy. It's what helps you build a better product and service, but also gives you insight into how your customers feel about your company overall. As more and more organizations use the principle of "you can't improve what you don't measure", it becomes important that you monitor customer feedback - both positive and negative - to create a continuous improvement loop. Using integrated customer surveys and mystery shopping programs is the most effective way to measure customer sentiment and drive improvement. The more data you have at your disposal, the easier it is to make informed decisions based on facts rather than gut feeling (or speculation).
2- Focus on creating a personalized customer experience built around personal preferences.
As technology advances, customers have more control over the way they interact with brands. In response, businesses should foster a personalized experience that adapts to their customers' needs/preferences - especially in today's omnichannel world. Omnichannel support involves having the right resources and digital technology to meet customers wherever and however they choose to interact with your company. Organizations should foster a personalized approach by understanding their customers' preferences and providing them with relevant offers based on their behavior.
3- Become increasingly customer-centric when defining brand messages and product development.
As the business landscape continues to evolve, companies are getting more creative with how they position themselves in front of their customers. CX professionals are increasingly taking a more active role in deciding what messages get put out there and how products are developed. In order to be more customer-centric, organizations must create a common language around their customers' needs and use it consistently throughout the organization. The main benefit of this approach is that employees from different departments talk about the same things using the same words, which makes for better collaboration and unifies your brand.
4. Strive to continuously improve the employee experience.
Employee experience is as much a part of the customer journey as any other touchpoint. In fact, customers are likely to have their first interaction with your organization through an employee. That's why it's important for companies to invest in optimizing the way employees work and how they interact with customers.
Committed employees help reduce recruitment and training costs. But just as important, satisfied employees create a better experience for customers—which in turn leads to higher customer satisfaction, loyalty, and recommendations.
5. Integrate your merchandising strategy with your CX objectives.
Merchandising and site audits are an important part of any customer experience strategy, but it's easy for CX and merchandising teams to work separately. The in-store experience isn't just selling products; it's creating a brand experience that is part of consumers' daily lives. Even the most loyal customer can't buy their favorite product if it's out of stock (OOS) or in the wrong location.
Companies should use their merchandising strategy to support the customer journey by integrating CX objectives with store design, promotional signage, shelf fill, product availability, and more.
Maximizing average order value (AOV), increasing basket size, and encouraging customers to make more frequent purchases should all be considered—but they should only be part of the bigger picture: driving customer loyalty and retention.
---
For each of these CX resolutions, it's important to look at the big picture and tie them into what you're trying to accomplish as a company. You cannot expect your company to be customer-centric without first defining what that means for every role within your organization, whether it's leadership or front-line employees. Remember, if CX doesn't become part of how people work, it will never be part of how people think.
Creating a CX strategy is an ongoing process that you should continually evolve and iterate. That said, it's important not to lose sight of your long-term goals. If you have a clear idea of where you want to be, finding ways to get there will always be easier.
To learn more about how to create a customer-centric strategy for 2023 schedule a demo to see our industry-leading CX strategies in action.