Employee Rewards
Do your employees know how important they are to your company's success? Employee engagement creates exceptional champions of your brand and that's a great business outcome for you. Market Force can help you set up and manage a rewards program for your greatest asset...which will serve to strengthen employee engagement!
Through the Engage App™ framework, store crews, individual employees and managers can watch their progress toward performance-based goals. Our fulfillment services can then manage and complete benefit and reward payments directly to your team members via payroll integration, a marketplace loaded with merchandise, and automatic on-demand gift card fulfillment.
It's time to gamify your enterprise.
Use data science to create a bonus program tied to the metrics that matter most.
Translate your KPIs into an engagement and rewards program for franchisees and front-line employees.
Following brand standards has never been so fun!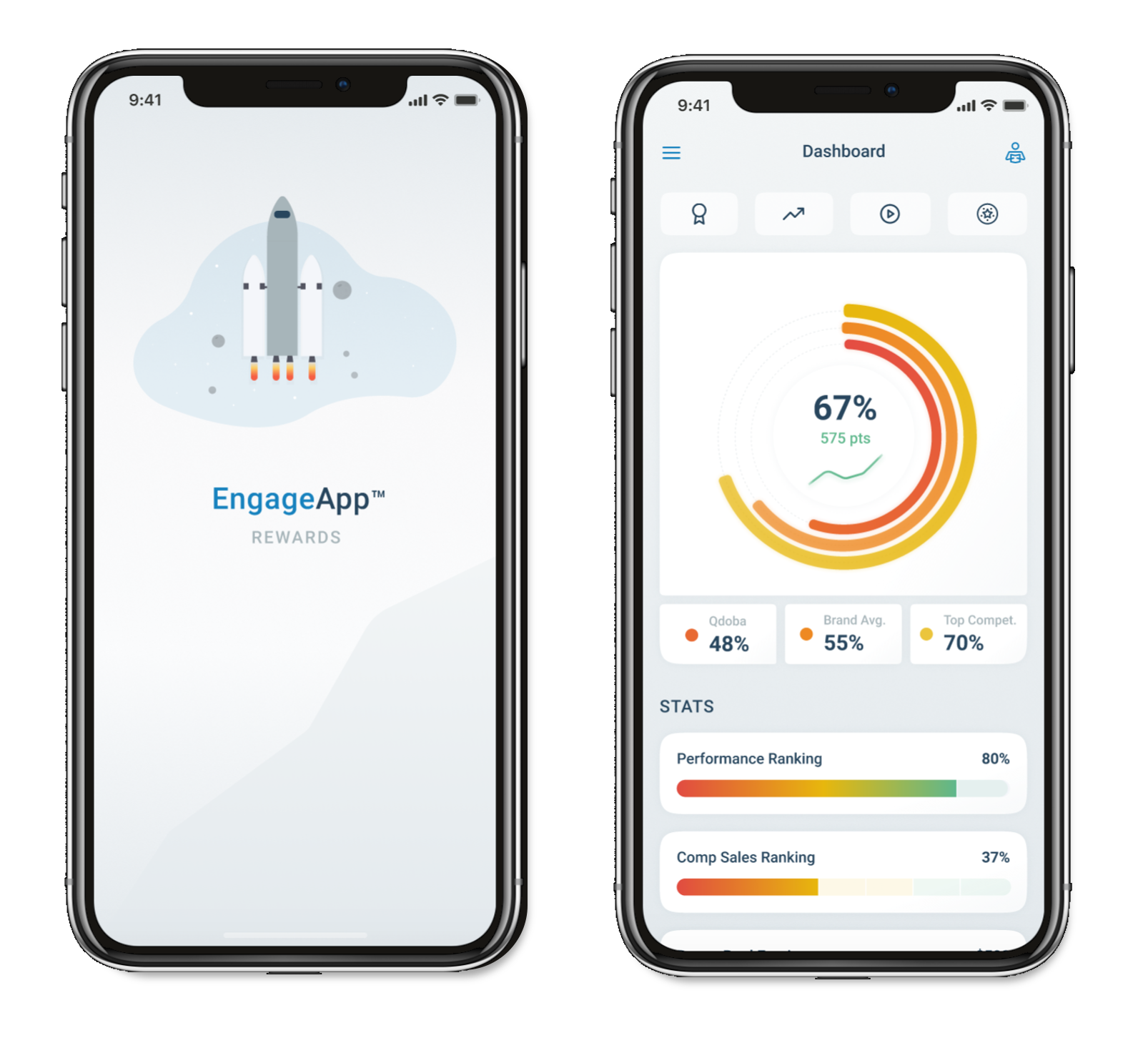 Remove the time-consuming leg work, and add the immediacy required in benchmarking, calculating, and fulfilling rewards.
The EngageApp framework is a true gamechanger allowing you to enjoy unprecedented employee engagement in your organizational goals. Gamification is the key to results in the modern economy, are you ready to press start?
Engage your entire front line team in the process of performance improvement.
Set smart goals and showcase the exact actions required at each location to optimize financial results.
Use Market Force to benchmark employee and key performance indicators and track progress toward your goals in real time.
Take the guess work out of employee engagement by understanding how well important priorities are being actioned in the field.
Remove the internal leg-work required to calculate bonus and incentive payments with little delay to beneficiaries.
Enjoy direct fulfillment of rewards/benefits alleviating accounting, finance and payroll workloads.