It's free to sign up, it pays and it's important.
Mystery shoppers make an impact in their local communities by helping stores, restaurants, and banks become better places for consumers like you to visit. Mystery shopping drives real improvement for future customers in areas such as customer service, product selection, and cleanliness.

Better Business Bureau
A+ rating from the Better Business Bureau®. We are proud of our A+ rating from the Better Business Bureau, which we've maintained over the years and which was renewed in 2019. When you sign up for our mystery shopping program, you know it's a company you can trust.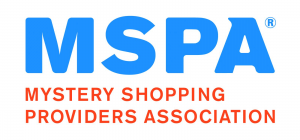 MSPA
We have been awarded the MSPA Shoppers' Choice Award as voted by North American shoppers. Thank you, shoppers, for your vote of confidence! Learn more about the MSPA.