The Importance of Monitoring Online Reviews for CX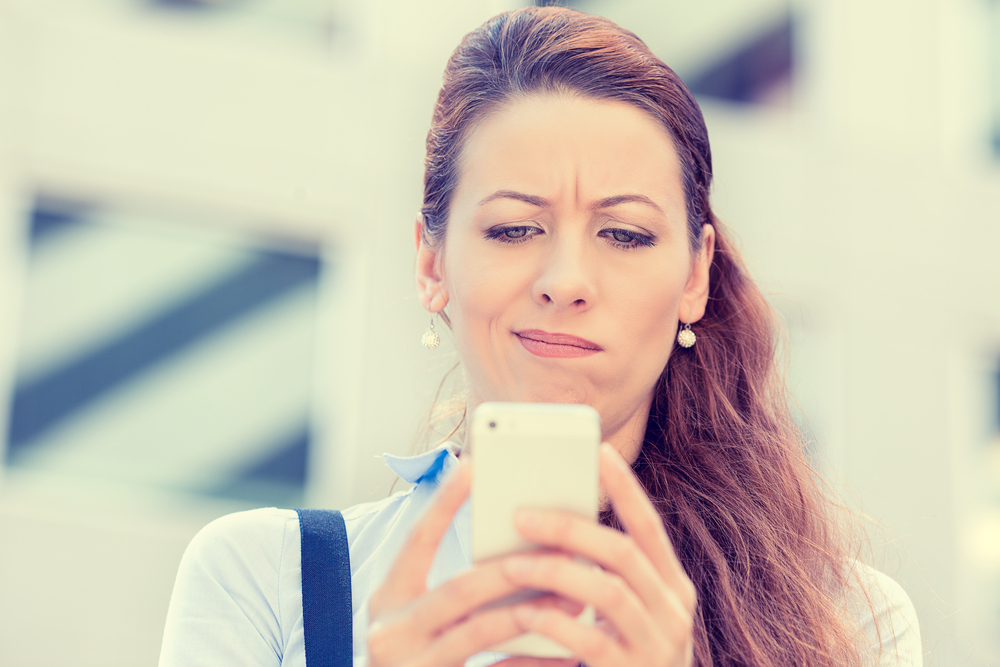 Experiences no longer happen in vacuums, which means what happens to one customer can easily be shared with the masses.
When a customer is looking for a new restaurant, dentist or boutique, where's the first place they look? More often than not, it's at online reviews.
Customer reviews matter. Those star ratings and comments play a huge role in potential customers' perceptions of the brand. Learning how to leverage reviews can create an improved experience for future and current customers.
What Makes A Customer Review?

Customer reviews have become incredibly popular in recent years, especially as customers push for increased transparency and authenticity. Customers have more buying power than ever before and naturally want to share thoughts about their brand interactions, both positive and negative. Experiences no longer happen in vacuums, which means what happens to one customer can easily be shared with the masses.
Customers have the chance to share reviews on formal sites like Yelp, Google, and Facebook. These reviews typically include a rating out of five stars and a chance to share comments and pictures. Reviews reflect a person's overall view of the brand and can also relate to specific experiences. Their four-star rating might consider every time they've visited the store, or it could be based on a single purchase interaction.
Why Reviews Matter To Customers?

There's a reason customers turn to reviews so often: reviews help them make decisions. According to the Local Consumer Review Survey 2019, an overwhelming 82% of customers read reviews for local businesses and trust what they read [1].
Customers want to spend money with businesses they can trust, but often feel overwhelmed with so many options, especially when so many of those options are so similar in what product or service they provide. Reviews help narrow down choices and ensure customers are investing in a reputable and quality product or service. Instead of picking a company blindly, reviews give customers confidence they are using a quality company. In the eyes of customers, numerical ratings are often viewed as an objective measure of a business's quality. If one company has five stars and another has 4.5 stars, consumers believe the company with the higher rating must be better quality [2].
Online reviews also build trust. Customers are more likely to trust the review of someone like them than they are a typical marketing message. One survey found that 91% of 18-34-year-olds trust online reviews as much as personal recommendations, even if they might not know the reviewer personally [3]. Consumers tend to not trust businesses with ratings lower than 4 stars out of five. Reviews act as a kind of trust barometer to give customers a sense of how much credibility a business has.
Why Reviews Matter To Brands?

Online reviews offer unique insights for brands into the customer experience. They provide an opportunity to learn what customers really think about the brand and all aspects of the buying journey. Many companies collect feedback by sending their customers surveys, but online reviews tend to collect different information from a wider range of customers.
Positive reviews can be a huge boost for companies because customers trust the ratings and comments so much. Good reviews can attract new customers and act as free advertising. Instead of having to pour money into marketing, a high rating can attract customers at no extra cost. In fact, a one-star improvement on Yelp ratings can translate into a revenue boost of anywhere from 5-9% [4] . The more reviews a company gets, the higher their placement in search engine results. For location-specific searches, such as "breakfast near me", businesses with the most positive reviews are at the top of the results.
How To Analyze Reviews

Customer reviews are only effective to brands if they pay attention to what customers are saying. Properly analyzing online reviews can help align the customer experience with what customers actually want. Numbers are important to customers, but they don't tell the entire story. Many companies get caught up with their overall star rating without digging deeper. The rating is important, but it isn't everything.
Review analysis can be done by humans or AI algorithms. Text analysis looks for trends and common themes, most often through repeated words or phrases. If reviews regularly mention "slow service" or "messy store", it could signal common issues for customers. Repeated words and phrases can also be positive and highlight aspects of the brand that continually resonate with customers, such as "good website" or "nice location". Text analysis helps companies identify trends and common issues that could potentially be bringing down the rating.
However, text doesn't tell the entire story. Sentiment analysis is also crucial for analyzing the mood and opinion. Sentiment analysis tracks the emotion behind the words and reveals customers' thoughts and expectations. Text analysis could pull out a repeated word or phrase without realizing that it is used in both positive and negative reviews, such as "service". Sentiment analysis measures the emotion behind the word and separates the reviews into positive and negative. It gives companies an idea of how passionate customers are about the brand. Number, text and sentiment analysis are all important in analyzing customer reviews. They work together to tell the full story.
Turning Reviews Into Positive Action

Reviews should be a catalyst for positive action. Reviews open the door for conversations with customers, but only if brands actually respond and show transparency. When done well, responses can build relationships, but when confrontational or overly defensive, they can hurt credibility. In their 2018 online review surveys, ReviewTrackers (an award-winning customer feedback software company), emphasizes that 53% of customers expect businesses to respond to negative reviews within a week, but 64% say that a business has never responded to their review [5] . Best in class brands focus on what is said on social media and build infrastructures to monitor and engage consumer feedback through social posts.
Online reviews can also help companies refine their brand messaging and tailor it to match what matters most to customers. If the text and sentiment analyses show that customers respond well to certain aspects of the company, those preferences should be used in marketing to new customers. Speaking the customers' language builds trust and connection.
Successful companies also leverage reviews to adjust and improve the customer experience. Common complaints signal pain points that should be addressed and improved. Companies should evaluate reviews regularly to look for changes in sentiment and use those emotions to adjust the experience. Customer feedback from reviews is also incredibly useful in training employees. That feedback and listening to customers should become an integral part of the customer experience strategy.
Conclusion

Modern customers are connected. They want to share experiences, and they value what their peers say. Social Media Ratings & Reviews provide valuable insights into customers and can help refine the overall experience to better align with customers' thoughts and expectations, but only when handled correctly.
Take control of your brand today with Market Force for Online Reputation Management
Blake is a guest lecturer at Columbia University as well as adjunct faculty at the Rutgers executive education MBA program. Blake contributes to Forbes, the Harvard Business Review and Hemispheres Magazine.
For more information on Blake Morgan:
www.blakemichellemorgan.com
linkedin.com/in/blakemichellemorgan​
[1] Local Consumer Review Survey 2019, BrightLocal, 11 December 2019, www.brightlocal.com/research/local-consumer-review-survey/#undefined.
[2] Pocheptsova Ghosh, Anastasiya. New Research: Consumer Reviews are Key to Measure Quality, Eller College of Management, 22 May, 2019, eller.arizona.edu/news/2019/05/new-research-consumer-reviews-are-key-measure-quality.
[3] Local Consumer Review Survey 2019, BrightLocal, 11 December 2019, www.brightlocal.com/research/local-consumer-review-survey/#undefined.
[4] Luca, Michael. Reviews, Reputation, and Revue: The case of Yelp.com, Harvard Business School, 2016, www.hbs.edu/faculty/Publication%20Files/12-016_a7e4a5a2-03f9-490d-b093-8f951238dba2.pdf.
[5] 2018 ReviewTrackers Online Reviews Survey, ReviewTrackers, 2018, www.reviewtrackers.com/reports/online-reviews-survey/.