The rise of digital CX has revolutionized the retail business. Customers are looking for convenience, variety, and low-cost pricing as eCommerce shopping has revolutionized the retail industry. This year's growth in eCommerce purchases is expected to be enormous, as consumers rush to make up for lost time during the pandemic.
if you want to really get ahead this holiday season then you need to do something that will make a big impact on conversion rates. Digital customer experience is the interaction between a customer and a company's digital presence - including websites, mobile apps, emails, etc. This is your customers' perceptions of how your online business treats and values them. Their sentiments influence their actions and loyalty. Customers will continue to purchase from you and recommend you to others if they like you.
Providing an excellent eCommerce customer experience is not only helpful for business, but it's also a necessity. As consumers turn to online shopping, their expectations for customer experience also continue to rise. You run the risk of losing customers before they complete their purchase if you ignore the digital customer journey.
Simply said, when consumers have an exceptional experience with you, they'll buy again, be more loyal to your brand, and tell others about it.
A focus on digital CX improves:
revenue and growth
referrals
customer retention
customer loyalty
customer lifetime value (CLV)
brand equity
There are many ways to improve the customer experience for eCommerce. Taking the time and effort to do so will definitely pay off in the long run. Here are 5 holiday selling eCommerce tips you can ensure your website is prepared for the holiday rush:
1. Audit Your Website
A website audit is necessary to ensure that you are giving your customers the best experience possible. There are literally hundreds of things you can do to improve your digital CX on your website alone. This includes updating content, changing page layouts, improving customer support features, and ensuring that their overall satisfaction with your company increases.
A digital mystery shopping program allows you to utilize a skilled team of shoppers who evaluate your entire online experience. They go through each step of the eCommerce process, to find what needs to be changed and improved upon - including your product lines, search functions, checkout flows, texts/images/content on pages, shipping evaluation, third party payment processing, and more.
Auditing your website not only ensures you're improving the customer experience but also allows you to monitor and track changes in your SEO rankings. This is a huge plus because an increase in organic traffic will inevitably lead to more sales and revenue.
Another great approach to figure out how your website is actually serving customers is to conduct a thorough audit of the digital customer journey.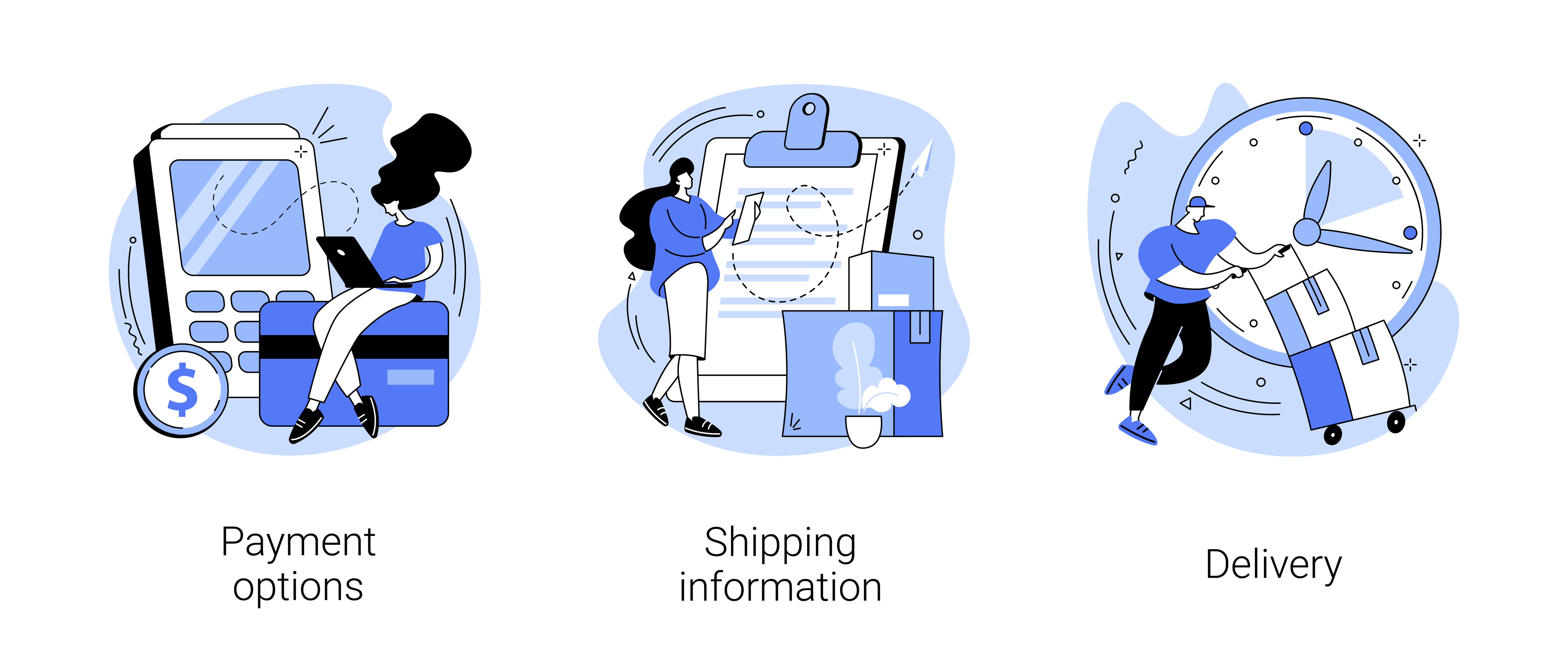 2. Ensure Your Website Is Mobile-Friendly
The number of smartphone and tablet users continues to grow which makes developing a mobile-friendly website and app imperative. A study by Google shows that 50% of shopping searches are done on mobile devices while only 10% are completed via desktop or laptop. With this being said, many eCommerce businesses have not completely adapted their websites for mobile platforms - leaving them behind right when the holiday rush begins.
When those with mobile responsive websites and apps can miss the mark is the customer experience across devices is not consistent. This is where your customers will start to notice and experience issues. For example, if the main functionalities on your desktop website such as search and product filters are challenging to use or do not exist on smaller devices, you might lose customers who want a more engaging shopping experience.
A majority of consumers use phones so if they can't access your site easily while on the go it will lower your customer retention.
3. Collect Customer Feedback
Customer feedback is necessary for eCommerce businesses to improve their digital CX. Omni-channel feedback can be collected via email, phone, chat support, social media platforms, or some combination of the above. When you ask what could make their shopping experience better or faster, they are more likely to respond to you vs social media if they had an issue.
The feedback you collect from customers will give you insight on how to improve your business strategy and long-term goals. This is another great way to give value. as it also communicates to the consumer that you care about their experience.
4. Monitor Your Social Reviews
You should always monitor social reviews across all platforms that matter to your business. If a customer has a negative experience with your website they are likely to share it online. If they received a product far different than what was displayed on the website will share this through social media. Consumers documenting the difference between "what I ordered and what I received" is a rapidly expanding trend that demonstrates this. Early social media monitoring will allow you to address these experiences before they become widespread or viral.
5. Measure Customer Satisfaction and Loyalty
If you want to improve something, you need to measure it first and gain insights into where the pain points are. Reviewing these insights will allow you to pinpoint areas where improvement is necessary and take steps towards fixing them. With customer satisfaction surveys (CSAT), you can quickly gauge sentiment about your digital experience, products, and service. Use our expert-designed survey best practice guide to begin measuring your digital customer experience.
Create digital experiences that convert. Ready to see how Market Force can improve your digital CX?
---