4 Essential Restaurant Touch Points To Consider In Customer Experience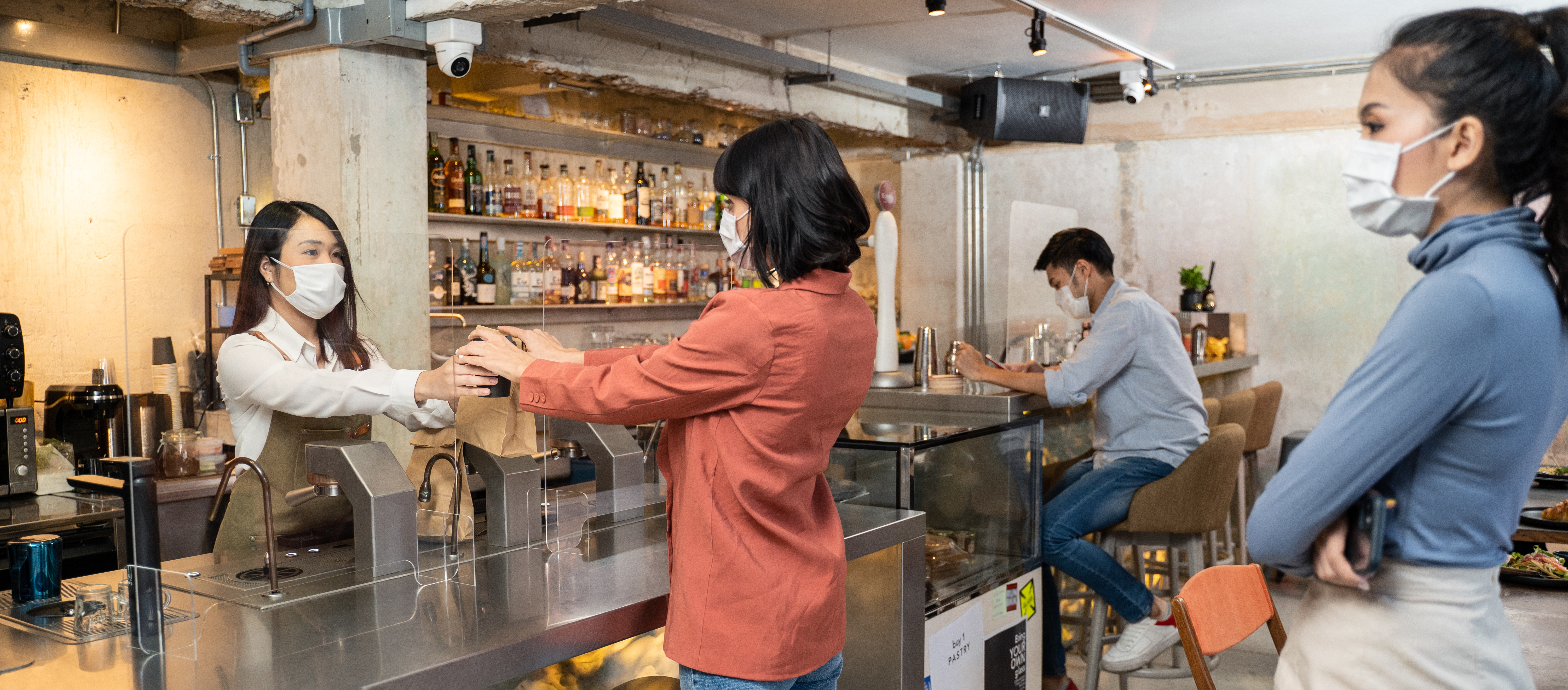 "While every business has a unique set of touch points that go towards creating a brand experience for its customers, there are some that are universal, or almost universally needed."
Every restaurant touch point plays a role in creating or destroying that first impression. It is unfortunate that most operators don't give an equal level of importance to this. Touch points refer to the points of contact that customers have with the business. They can be personal interactions, like an exchange with the cashier, or standalone devices like Self-Service Kiosks. In today's world, touch points have expanded to apps, social media, and even virtual reality.
Most operators are letting go of the idea of a "normal" dining experience and traditional restaurant touch points because the reality is that customers have different levels of comfort with dining, and there are now many ideas of what is normal. New technology, like self-serve ordering, reservation apps, and QR codes, has now taken center stage to help maintain the dining experience that restaurant patrons want while prioritizing health and safety.
While every business has a unique set of touch points that go towards creating a brand experience for its customers, there are some that are universal, or almost universally needed. These restaurant touch points should be given equal priority as they all play a role in the customer experience at your restaurant.
The Online Discovery Touch Points
It should go without saying, but having an online presence for your business is important to ensure positive first impressions among new customers who may not know about your restaurant. It is true that you can't satisfy everyone who walks through your door, but for the customers that do visit, you need to make sure they are getting an accurate representation of what dining at your establishment is like.
As technology has advanced, so have the options for how customers choose to interact with their favorite dining spots. We are now at a point where the majority of restaurants offer an online presence in some shape or form. If your establishment is anything more than a small cafe with one dining room, you should have a website that is easily accessible by customers. This includes making sure someone can find your restaurant on social media, inside of popular apps, or even by using their favorite search engine to look for reviews or directions.
By ensuring you have a restaurant touch point on online services like Yelp, Open Table, Google Maps, and Facebook (to name a few), you are putting your best foot forward. Optimizing your web traffic is all part of a smooth customer experience. It's critical to keep track of little things like the restaurant's name, images of the staff and food, and menu pages that are accurate and up to date. When a consumer comes into contact with your company on any one of these platforms, they will have the chance to experience your brand standards through these restaurant touch points.
The In-House Touch Points
It may be simple, but it's definitely true that first impressions are very important for restaurants. When a guest walks into your establishment, the staff is responsible for making them feel comfortable and welcome. However, the pandemic gave rise to the desire for more touch-free options. Customers prefer the ease and efficiency of these services, and social distance regulations make it the safer bet too.
From QR codes that guests scan to pull up a digital menu to remote payment capabilities, it's vital to understand the in-house digital customer journey. CX tools like mystery shopping and customer satisfaction surveys work hand-in-hand to improve the touch points in your business.
Now that everyone has a device in their hand to do just about anything, it is critical to have the right touch points in place for your customers.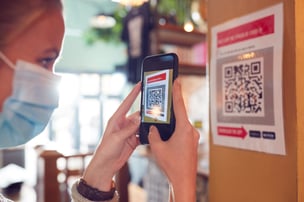 You can't expect people to stop using their cellphones, but you can meet them where they are by creating an app native to the restaurant experience.
Being able to use an app for reservations, payment, rewards, digital menus, table tracking, and waitlist apps are all valuable touch points that can fundamentally improve the dining experience. With so many ways to pay these days, it is important not to lose sight of this important restaurant touch point. Integrating your POS with other options like customer management tools, guest engagement apps, and table check-ins can greatly improve your customer experience.
The Customer Relationship Management Touch Points
When you utilize tech that streamlines contactless communication with guests, they have a smoother experience. Monitoring online, social, chat, messaging, apps, email, and inbound calls is a challenging task. With a dedicated Omni-channel case management solution and customer care team you can simplify support, reduce costs, and keep your customers smiling. While you should ensure that all systems are integrated for an optimal customer experience, the primary communication management tool needs to be versatile enough to allow customers to get in touch however they see fit.
The Front of House/Staff Touch Points
Your employees are the most important asset to your business, so they need to be treated as such. Ensuring that the employee experience is optimal is a key component in the customer experience. When employees feel empowered, valued, and recognized for their efforts, they are more likely to make the right decisions when interacting with guests. This restaurant touch point is essential to the customer experience as your employees interact with them on a daily basis.
When you take the time to understand what your consumer expects in terms of their restaurant experience during each stage of the customer journey, it's easier to make informed decisions when planning out multi-channel strategies for success. Businesses that embrace this philosophy are more likely to successfully cater to consumers and maintain loyal followings.
Starting with your online presence and its varying degrees of depth, to the front-of-house relationships between staff and consumer, all the way back to the source - ensuring that restaurants' touch points are optimized is key to creating a positive customer experience that makes you more likely to attract future business.
To see other strategies for optimizing your restaurant touchpoints schedule a demo with our industry experts today!