5 Ways To Improve Online Reviews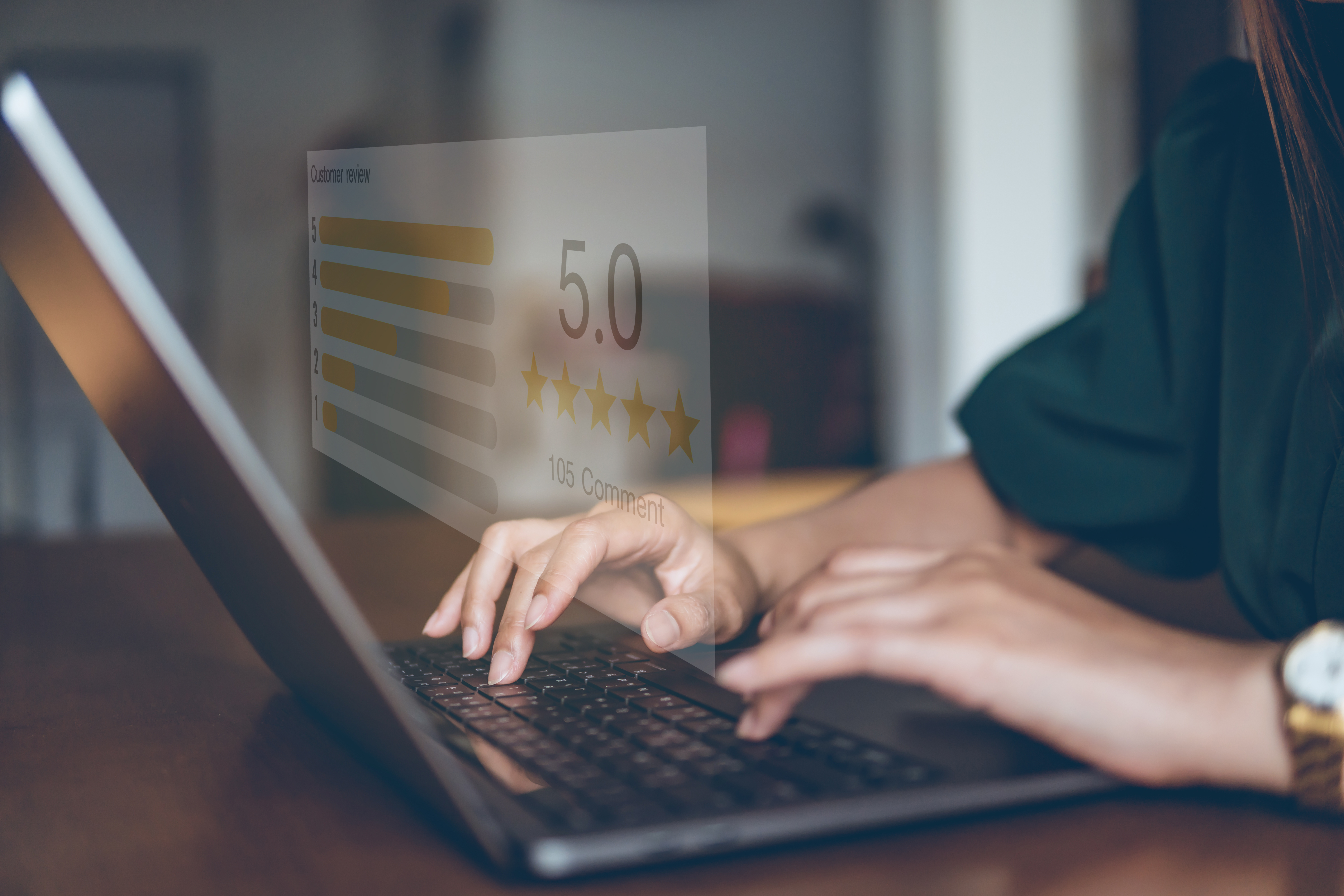 "Online reviews create an opportunity for authenticity and transparency. Trust is hard to gain and easy to lose. The more effort you put into your service the more likely you are to gain positive reviews"
Online reviews have a significant influence. Whether you're a restaurant or plumber, an online review website has the power to determine your success. Customer feedback is extremely important for both small and large businesses, especially when it comes to online customer reviews. It's critical to improve your online reputation in order to increase your share of wallet and develop social proof.
Online reviews are the number one influencer for customers when deciding where to shop, eat or play. 70% of consumers say online reviews have an impact on their purchase decision. Customers are turning to online review platforms to discover all they need about your service or product. Sites like Yelp, Google Maps, and TripAdvisor allow customers to give advice, or to read past customer experiences directly from the source.
Online reviews give power to the customers to tell their side of the buying story. This naturally creates an opportunity for authenticity and transparency. Trust is hard to gain and easy to lose. The more effort you put into your service the more likely you are to gain positive reviews. Making sure customers have a great experience is vital to developing long-term relationships with new and existing clients.
On the contrary, negative online reviews have a devastating effect on your brand. Negative reviews can cause lost business, increase cost-per-acquisition and tarnish your brand's reputation. The latter is especially harmful to small businesses because these negative reviews overshadow the good work you do.
Now that you've got an understanding of how important your online reviews are, here are five ways to improve them.
5 Ways To Improve Online Reviews
Constantly monitor your online presence
There are hundreds of review sites and your company could be on any of them and scouring the web for these posts can be painful and time-consuming. It's critical that you look for reviews of your company everywhere, even if it's not on the sites you usually use like Yelp, Google Maps, and TripAdvisor. With a social ratings & reviews solution, you can aggregate social posts and star ratings from a multitude of sites giving you a single version of the truth when it comes to your online reputation.
Respond to negative reviews
Negative reviews are never welcome, but it's critical to respond to them. Not responding conveys the message that you don't care about your consumers' feedback. Always let the client know that you hear them and that you're willing to make things right when responding. Continuous monitoring of social media sites is a powerful way to engage with customers, handle issues and protect your reputation.
Our turnkey response service includes social media specialists who respond to each post with zeal to engage guests and keep them coming back. We manage the process across a multitude of social sites to ensure you are always responsive rain or shine.
Ask for reviews using surveys, emails, or social prompts
There are so many happy customers going about their business and using your services or products that it's important to ask them for a review whenever the opportunity arises. Using email marketing, text messages, mobile ads, and other ways to prompt people about leaving reviews are crucial if you want to take advantage of positive customer sentiment.
An effective way to increase online reviews is by sending out post-service surveys (including links to review sites) with every final statement.
By proactively asking for feedback from your clients you will demonstrate transparency and strengthen your relationship with them. This tactic can be beneficial because not only does it allow you access to more testimonials but also gives the reviewer a such as a discount or free service which can lead to more business from that person.
The best way to get reviews for your company is by continuously proactively asking people. This way, you'll have a steady stream of online reviews coming in that will offset negative posts about your services or products.
Provide omnichannel support
Modern customers use multiple channels to communicate, ask questions, and share feedback. When they reach out to you, how do they feel about the way you respond? Responding to feedback through multiple touchpoints (phone, email, chat, social networks) also plays into the type of reviews you'll receive in terms of support. By using a multichannel case management solution, automation, and customer care team can help you simplify support, reduce costs, and keep your customers smiling.
Provide an excellent customer experience
Consumers today are looking for an exceptional customer experience and it's no coincidence that the companies who provide great customer service have better reviews. Customer experience must be at the center of everything you do and your customers should always feel appreciated. Creating a customer experience program that monitors your brand standards, listens to your customers, and acts on CX data is an important part of your journey to provide excellent customer service.
If you make your customers happy they will naturally want to leave a review about their experience with your company, increasing the number of positive reviews you receive.
Fantastic online reviews make it easier for consumers to choose services or products that are in line with what they're looking for. These reviews can be the deciding factor for a client which company to choose so it's important that you take steps to earn them and maintain them.
Learn more about how to monitor and provide an excellent customer experience, schedule a demo with us today.